Fuel contamination is a growing issue for fuel retailers that can impact on sales, maintenance budgets and brand reputation.
Newer fuel formulas like bio-diesel and ethanol are more susceptible to contamination as they can hold more moisture since they have a higher water retaining capacity. This then causes problems such as water accumulation and microbial bugs in fuel tanks and transport equipment. Modern vehicles also require fuels that meet high quality standards which can otherwise be damaged by inferior products.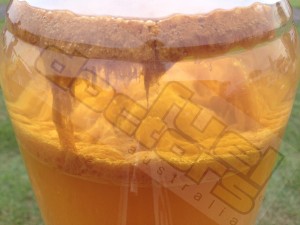 Taking a 'head in the sand' approach' regarding fuel quality maintenance can lead to:
Vehicle engine failure, insurance claims and costly repairs
Your brand splashed across the media
Lost customers to the service station down the road (in fact, you could be losing 20% of your customers*)
Higher maintenance spend on blocked filters, pumps and dispensers
Slow flow and pre-set pumps running over
Environmental pollution
Accelerated corrosion in your storage tanks
Reduced value of your site asset when it's time to sell
Non-compliance with national fuel quality standards
What causes fuel quality issues?
Ageing and poorly maintained fuel systems, especially steel tanks
Storage tank integrity issues causing water ingress and foreign material into the tank system from loose caps and fittings
Bacteria
Low turnover of product
Substituted or illegal product
Cross contamination from deliveries
Tank conversions
Poor corrosion protection practices
Transport equipment not cleaned regularly
Vapour return lines
Fill box drain line return
What are the signs of fuel contamination?
Water in the tank
Blocked filters
Slow flow pumps
Pre-set pumps running over
Automatic Tank Gauge float gets stuck
Disgruntled customers
Fuel contamination, however, is a PREVENTABLE issue.
ACAPMA 2015 Research Report:
National Monitor of Fuel Consumer Attitudes revealed 20% of consumers choose their retailer because of fuel quality.